Are you a contractor or landscaper?

If so, you may be interested in applying for a Business Credit Account with our company to allow you to pay one bill, monthly.
Due to the sensitive information we need from you to process your application, we have elected not to ask you to transmit your Social Security Number over our website as this could put your information at risk of interception. We have a PDF form (that's e-fillable) for you to complete. You may print the application and bring in/fax it to our office. It will usually take 5 business days to process your application and contact you. Please contact our commercial Sales Manager, Tom Campbell, if you have questions.
Adobe offers a free program to allow you to view PDF documents.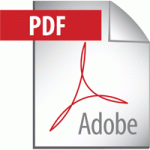 Download Business Credit App PDF
Online application option (new!)