Recycle Your Christmas Trees!
Eugene & Springfield locations accepting Christmas Trees for recycling. No recycling at our Glenwood location.
Regular Tree recycling: $2/tree
Flocked Tree recycling: $5/tree
Regular Tree:
Flocked Tree:
Happy Holidays from Lane Forest!
Our 2018 fresh-cut Christmas Trees are
ALL GONE!
Living Trees!
We also have living Christmas Trees available at our Glenwood Corner Store Nursery!
Dwarf Alberta Spruce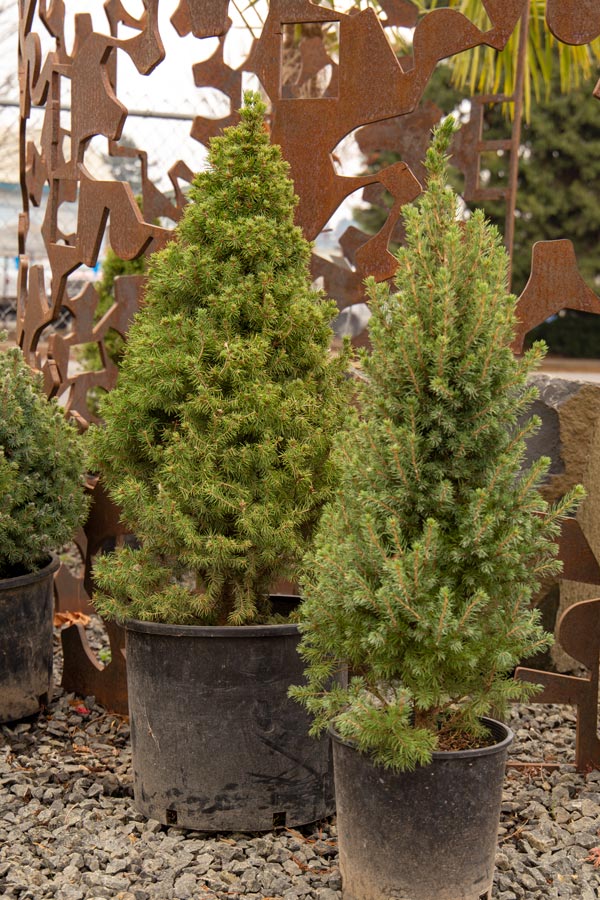 Dwarf Alberta Spruce trees grow to 6′ x 4′ in 10 years. They are evergreen, slow growing, and low maintenance! These grow well in containers. Hardy to -40º
We have two size options, they start at $25 each.
Black Dragon
Black Dragon Japanese Cedar trees grow to 6′ x 4′ in 10 years. They are evergreen, thriving in full sun to dappled shade. They are easy to grow and are deer resistant. Hardy to -40º
We have 3 size options, they start at $15.
Nordmann Fir
(SOLD OUT)
Nordmann Fir trees grow to 35′ x 10′ in 10 years. They have dark green shiny needles with white bands underneath. They grow with a natural pyramidal shape; best in full sun. Hardy to -30º
We have 2 size options, starting at $30
Tree Decorating Contest!
We want to see your decorated tree! We are going to do a prize giveaway for the three "best decorated trees" this year!
You can either tag us on Facebook (@LaneForestProducts) or Instagram (@laneforestproducts), or email your decorated tree to marketing-at-laneforest.com (you must replace the "-at-" with an "@" symbol).
Submissions must be in by Christmas Eve, a panel will decide and vote on all the entries and pick the winners the day after Christmas!
1st place winner gets $100 gift card to Lane Forest Products and 2nd & 3rd place winners get a $40 yard debris card. Good luck!
Tree Submissions: